Year 6
Year 6 RSE Lesson Parent Information
We are following a different curriculum plan this Autumn as we prioritise keeping everyone safe, re-establishing routines and relationships, staying healthy and revisiting learning the children did at home during lockdown.
Welcome to Year 6
It is an exciting and busy year.
This is an important year for the children as they prepare to make the move to secondary school. In addition, the end of Key Stage 2 tests (SATs) take place in May in which the children are assessed in Spelling and Grammar, Reading and Maths, Arithmetic and Reasoning.
Autumn 1
In Autumn 1, we read the beautiful story of the Giant's Necklace by Michael Morpurgo and the fantastic real-life story of the Queen of the Falls by Chris Van Allsburg.
In Art, we learn the skills needed to draw and paint amazing landscapes, and practice these through visits to local areas such as Meath Gardens.
Finally, we learn how to code using the program 'Lightbot'.
Autumn 2
Throughout Autumn 2, we learn about many different aspects of Victorian Life.
In History, we focus on the lives children in East London would have lead during this period. Travelling back in time, we visit The Ragged School Museum to experience life as a Victorian child living in Mile End. We also learn about the philanthropic work of Doctor Barnardo.
In Science, we follow the Victorians' journey of discovering Electricity, investigating circuits and conductors, culminating in the creation of our own electrical buzzer game!.
In literacy we study the text Skellig by David Almond the emotional story of a family struggling with a very sick child and the amazing discovery their son makes.
The new year begins with extraordinary tales from the wild and beyond in our real life Survivors Literacy topic. We read fascinating accounts of extreme stories of survival and true tales of heroism and write our own thrilling tales.
This learning continues in Geography, where we study mountains and how to survive in these harsh environments. You might even be lucky enough to create your own mountain model in Art.
In Literacy, prepare yourself to be wowed by the tragedy of Macbeth. We study the play in great detail through drama, (sometimes with professionals!) stories and poetry.
Spring 2
During Spring 2 our learning in Maths and Literacy ensures we achieve our full potential in our SATs: we focus on reading skills, working with grammatical accuracy and practising our fluent arithmetic.
In RE, we explore challenging questions about what religions teach us when life gets hard, and talk about how we can use these lessons in our future lives.
Our Topic learning is based on International and Fair Trade and includes designing and making rain sticks in design technology.
Summer 1
In Summer 1, we take our SATs tests, which give us the opportunity to demonstrate all the amazing learning we have done in primary school.
In PSHE, we develop a positive mind-set by focusing on choosing optimism and treating everyone equally and respectfully. We begin work on The Home Front during World War 2 and enjoy workshops at the Imperial War Museum.
Summer 2
Our final term at primary school is jam-packed.
We go on our residential trip to Grosvenor Hall in Kent and get the opportunity to put on our end-of-year performance.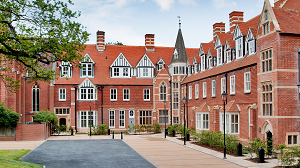 We also focus on athletics during our PE lessons so that we can achieve great successes at Sports Day.
The final text of the year is the complex story of 'Holes' by Louis Sachar where we meet Stanley Yelnats who is in prison for a crime he didn't commit.
We have so much fun in Year 6 at Bonner!
See the Year 6 English Curriculum document for more details and also the Year 6 Curriculum Overview document.