Rights Respecting Week 2020
Rights Respecting School Award Newsletter 2020
Our theme for Rights Respecting Week this year was Climate Change, in line with Unicef UK's OutRight campaign. We celebrated World Children's Day on November 20th by sharing the amazing campaigning and learning that the children completed with this special video.
Video coming soon.
Year 1 and 2, learned about the causes and impacts of air pollution. They created posters to promote Green Ways to travel.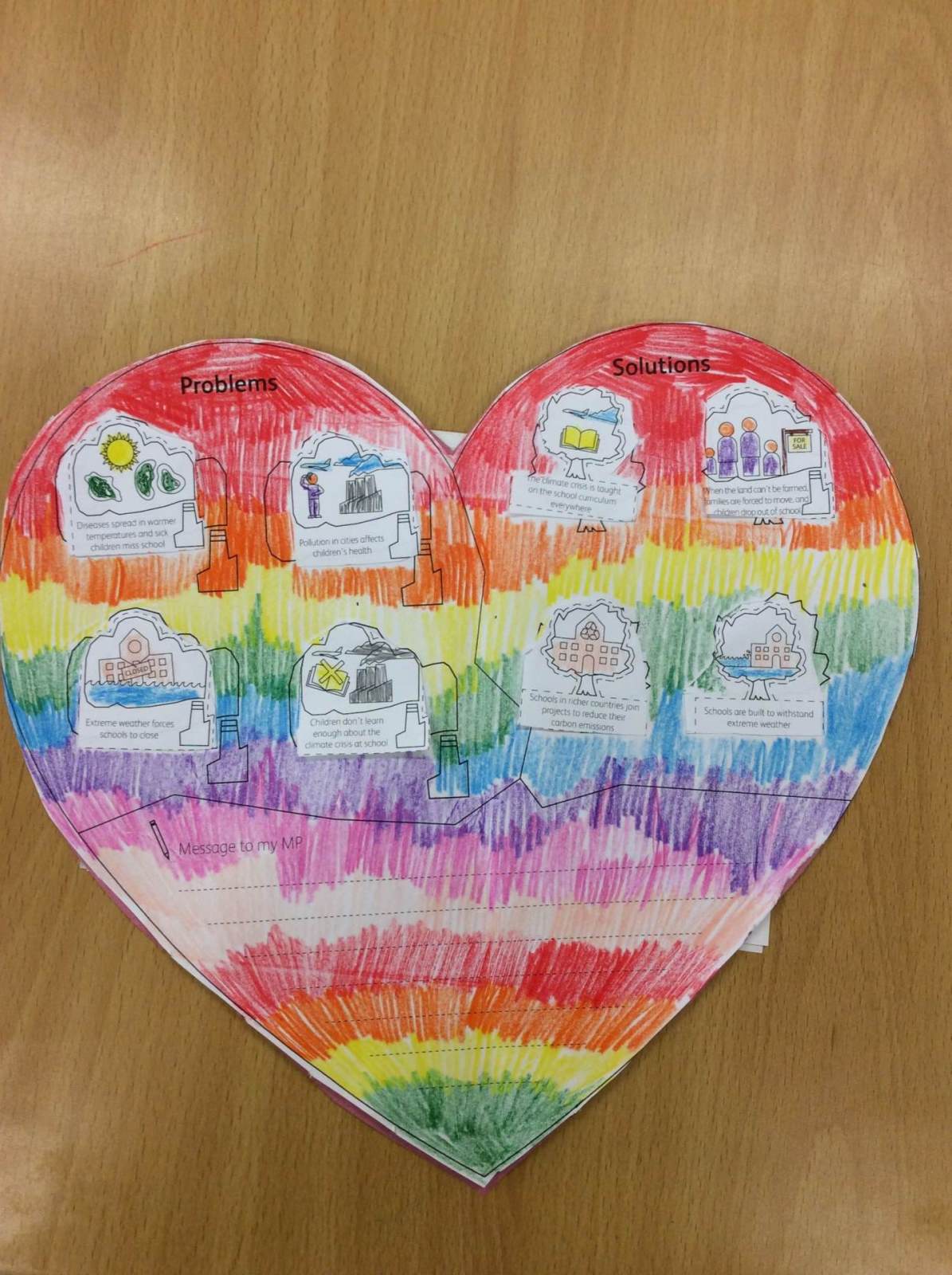 Year 3 and 4, explored all the various problems and solutions to climate change and then wrote special hearts to their local MP, letting them know that every child deserves the right climate to learn.

In Years 5 and 6, the children learned about how climate change impacts a variety of children's rights and send persuasive e-cards to the COP26 President letting them know how much they care about this serious issue.
Well done and thank you to all involved for their hard work and enthusiasm in speaking out about children's rights.